As of today VIPCheck™ is online and ready for sales. ​VIPcheck™ is an easy-to-use assay that enables rapid and reliable detection of all types of azole resistance in Aspergillus fumigatus culture. Extensive validation shows excellent test characteristics: sensitivity of 97% and specificity of 98%, even when performed by technicians not trained in mycology.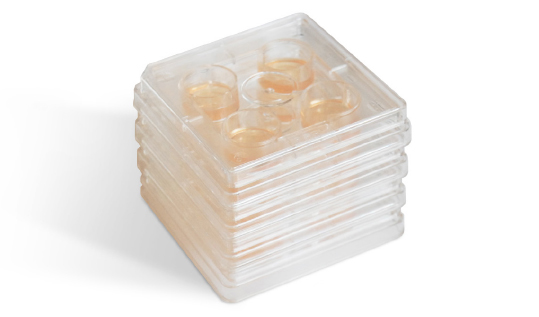 ​The VIPcheck™ method consists of a 4-wells plate, which contains agar supplemented with 3 medical azoles (Voriconazole, Itraconazole and Posaconazole, VIP) and a growth control. VIPcheck™ results can be reliably read after one day if growth of Aspergillus fumigatus is visible, and in all isolates after 2 days of incubation.
Currently VIPCheck™ is available for research use only (RUO). The European CE Marking process has been initiated so it will soon be available diagnostic purposes.​
​A team of experts is available to give advice or any other support for azole resistance detection, implementation of resistance screening in your laboratory or setting up local surveillance. Protocols or control isolates can be acquired through our order or contact form.
Do you want to place an order or are you looking for more information?
Just send us an e-mail or fill in the order form. We will respond to your order or question within 2 working days.
​